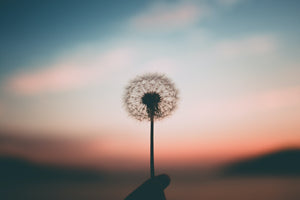 Our Mission
The Dandelion Project amplifies access to education for vulnerable girls through strategic partnerships with frontline organizations and bridge building for awareness and advocacy.
Our Name
It all started when Shaula Overholt chaperoned a third grade field trip with her daughter Laney and learned about the historical uses of dandelions, from using the flowers to make wine and dye clothes to eating the leaves which are more nutritious than spinach to using the roots to make a medicinal tea. They were even beloved for their beauty.
In our modern society, dandelions are considered a weed. The definition of a weed is a plant that is not valued where it is growing. The truth is dandelions have great value, but we've overlooked that in favor of perfectly manicured lawns. Perhaps we need to change our perception and recognize their worth.
At the Dandelion Project, we believe dandelions are a metaphor for people. There are many vulnerable and marginalized people who, like dandelions, are beautiful flowers that elicit joy and wonder, flowers with purpose that sustain and bolster life but are often viewed as weeds. We stand for the dignity of vulnerable people, specifically women and girls who are impacted by violence, oppression, and poverty and fight for their flourishing.